Free Download
ERM Effectiveness Checklist
This meticulously crafted tool is a robust safeguard designed to support you in staying ahead of potential risks in your organisations ecosystem. Covering a myriad of areas from operational to financial risks, it guides you to foresee and mitigate business hurdles.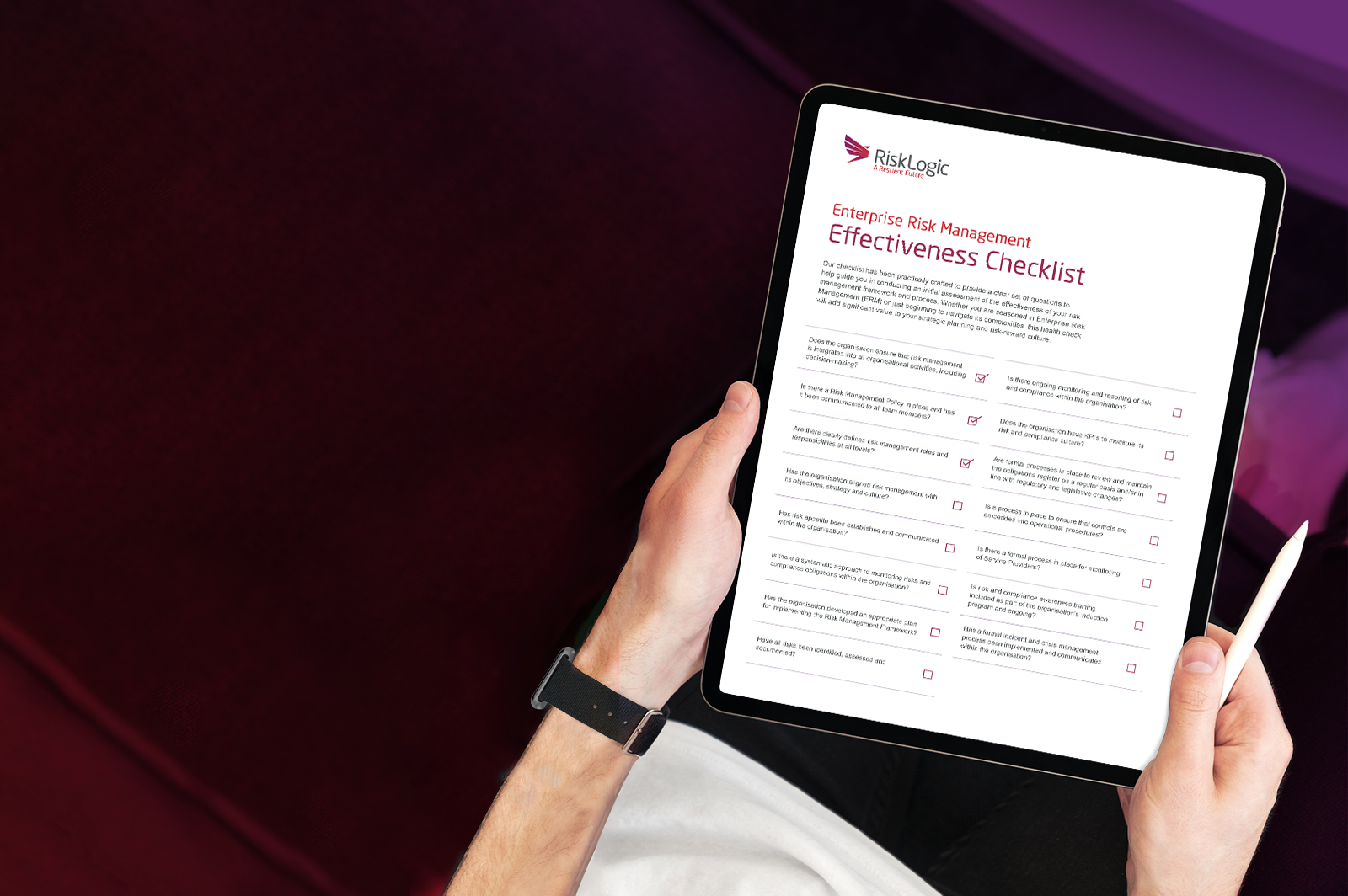 Download Now
Get Your Free Checklist
Fill in our form to the right to gain access to your free guide.