OFFICIAL REVIEW
World Economic Forum Global Risk Report
Our official review and 3-part video series on the 2021's risk report by the WEF.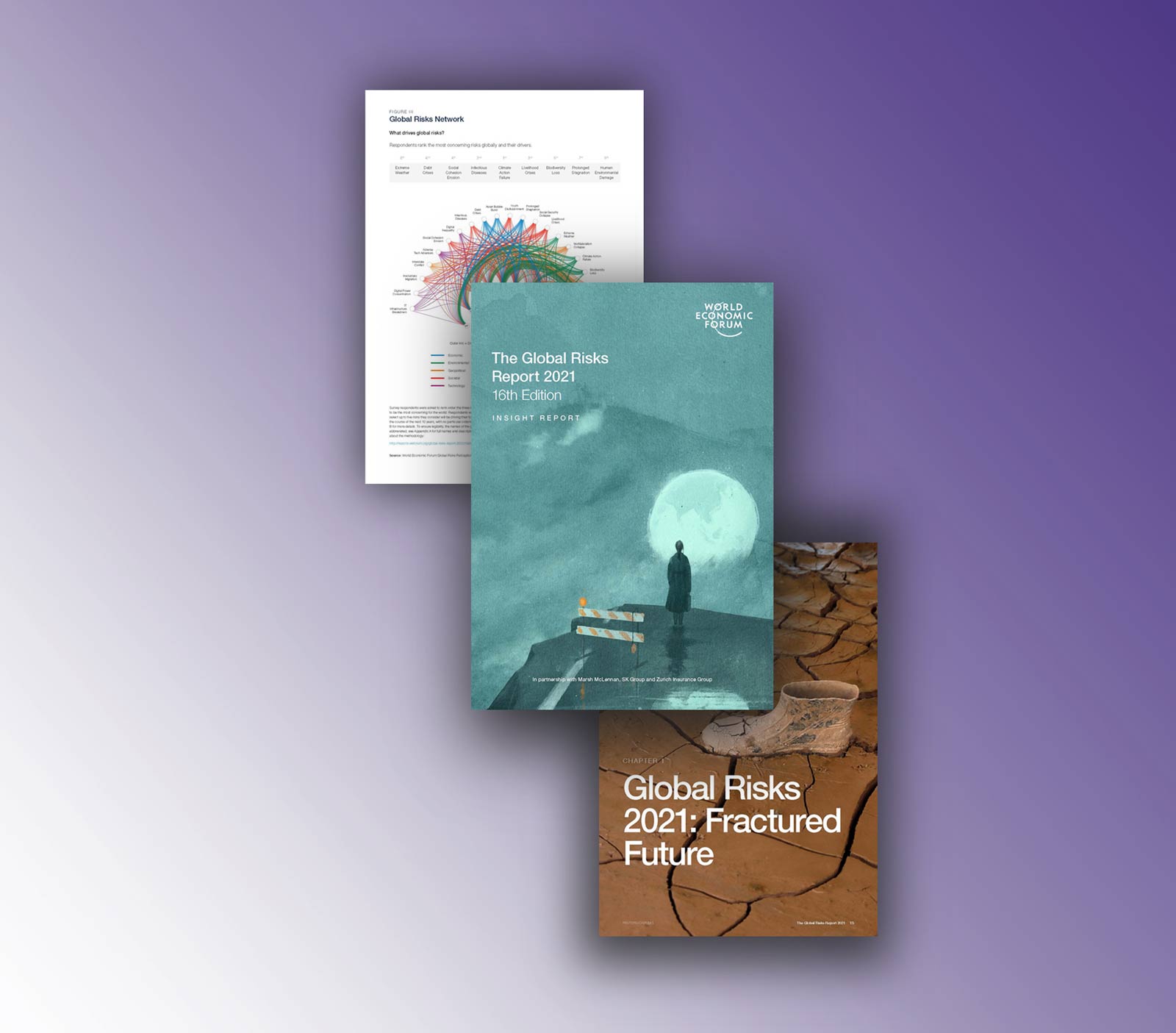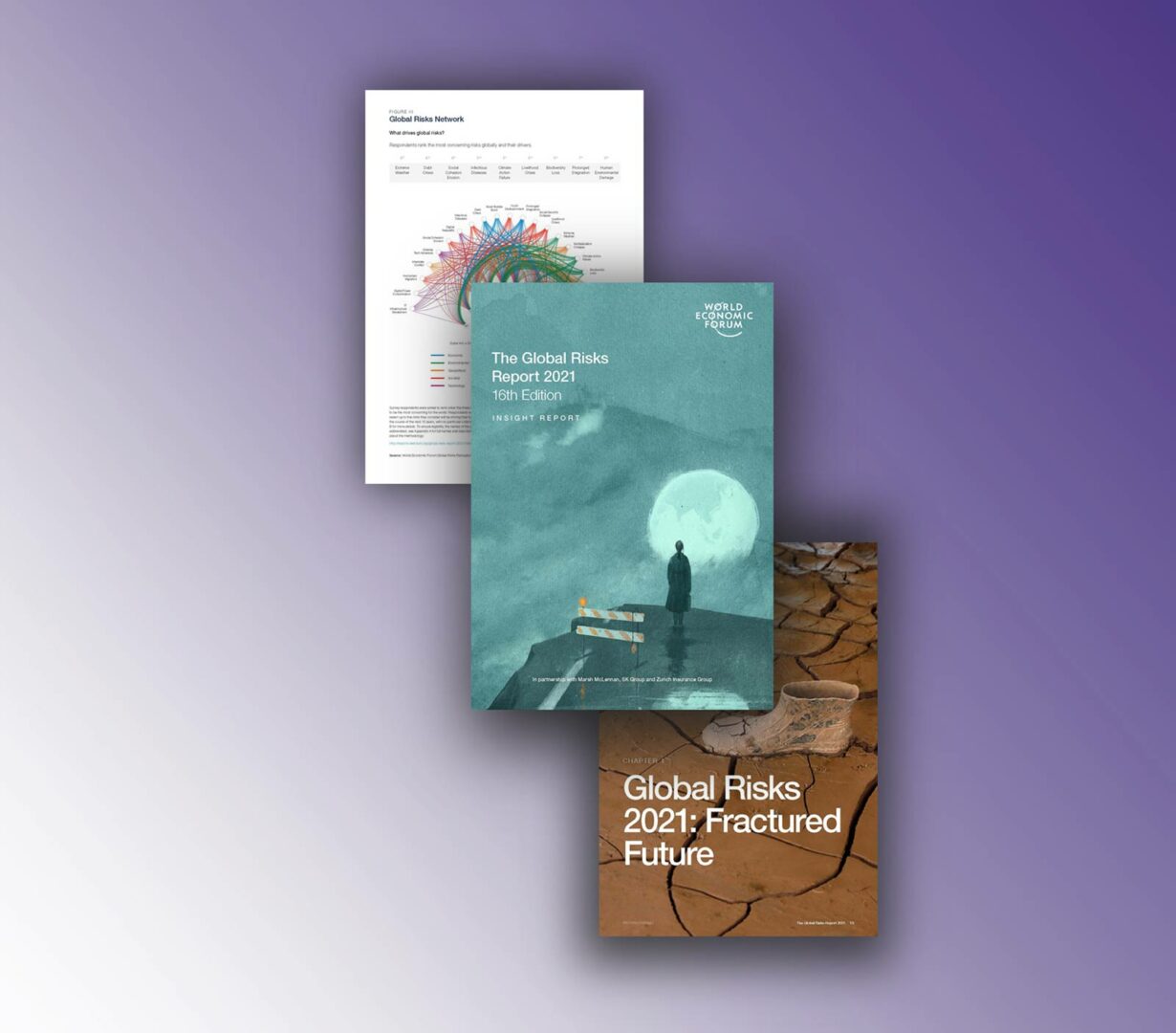 The World Economic Forum Risk Report 2021 (WEF) is a sizeable document collated by some of the industries leading professionals. For the last 16 years, it has been a much anticipated report for organisations the world over, with receives tens of thousands of downloads annually.
Over the last fifteen years, RiskLogic has referred to the latest version when running our training sessions. It's this report that has helped clients visualise and gather important statistics to help make more informed decisions.
In 2021, the report is perhaps in its most crucial format. But the top ten risks associated with the analysis has surprised many with infectious disease coming in fourth in the list, and environmental and climate disaster making up much of the remaining spots. It's this reminder to leaders around the globe that the risks are dynamic and not associated to just one well known event like covid-19.
In what is RiskLogic's first official review of the WEF Risk Report – led by Head of Consulting, Brad Law – we analyse and break down the key points of the document for you to gather a reasonably quick overview on the WEF's most important points and considerations.
WEF Report
How we've broken it down
Part one
Part two
Part Three
Part one
Understanding the top 10 risks for 2021.
A brief introduction and outlining what are highest disruption likelihoods.
Part two
A post COVID environment
COVID-19 dominates the report this year with particular emphasis on remote working, learning, and the impact post COVID-19.
Part Three
Three tips on Call to Actions
Tips on what should be your focus areas throughout 2021.There are many lessons to be learned around crisis management, remote working and Cyber security.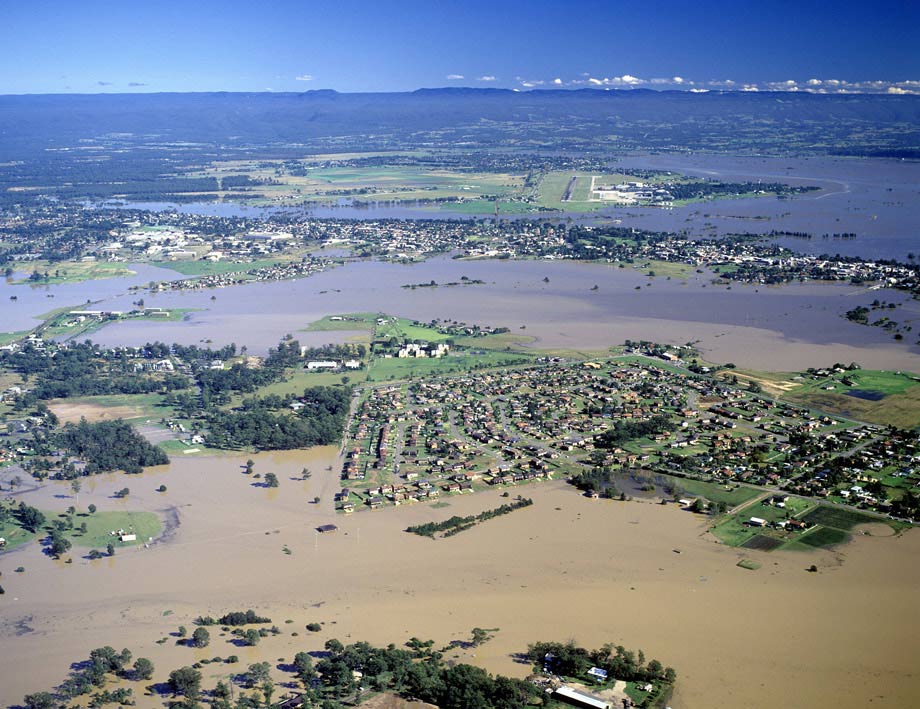 Changing Threat Landscape
In a best practice well structure Business Continuity program, consideration and analysis of your threat environment should be an annual activity. To assist you with that activity, you can seek some strong guidance from reviewing the World Economic Forum Report (WEF). Every year the WEF highlights the top 10 risks in terms of likely and impact. In my first video I look at the results from this year report.
Extreme weather
Climate action failure
Human environmental challenge
Infectious disease
Biodiversity loss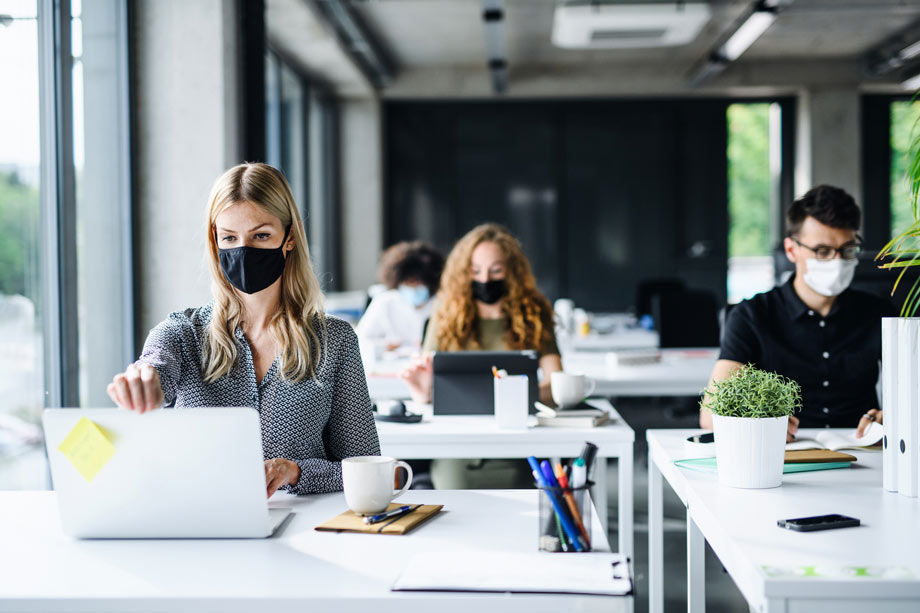 Secondary Impacts
When COVID-19 struct, it was very clear the biggest key impact was a human one. However, as the pandemic grew in intensity and size, more impacts were realised. With an almost global move to lockdown, businesses were severely impacted with many struggling to adapt and work remotely. Working and learning remotely has become business-as-usual for many, but what will be the long term effects of:
lower income countries not having the technology to work or learn remotely,
impact on young adults education and future employment opportunities,
digital diversity amongst some workers in lower income countries, and
long term mental health impact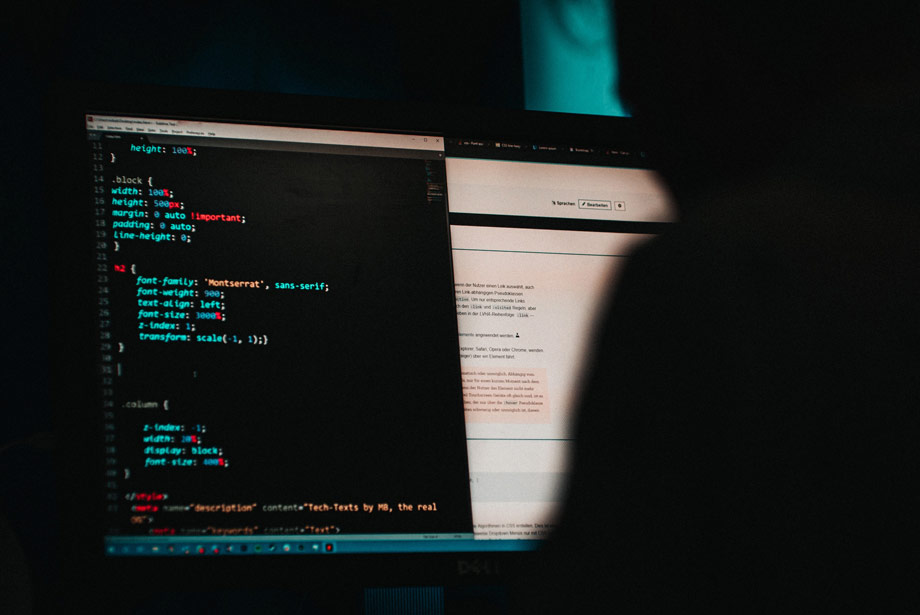 Anticipating the Next Crisis
No matter how severe the crisis, we must always try and learn from it. Now is the time to review your procedures. What can we do better? What worked well? Don't fall into the risk management trap of planning for the last crisis and not anticipating the next. In this final video, we take away three call to actions for you and your organisation to consider over the rest of 2021.
Remote working
Cyber security
Contact us
Where are you on the resilience journey?
It's important to consider your options and seek external support to deal with such large events. RiskLogic has dedicated specialists for each area of business continuity and crisis management. Reach out today, obligation free to discuss what we can do for you.